Walter Wittkamp †

Biographical information
Gender
Male
Birth
9th May 1938
Death
14th August 2008
Spouse(s)
Annegret Wittkamp †
(widowed) [????-2008]

Walter Wittkamp was the father of Tanja von Lahnstein, as well as her siblings Thomas Wittkamp and Meike Breuer. He was married to Annegret Wittkamp.
Biography
Edit
Walter and his wife owned a stud farm. When their kids were little, Walter often got drunk and beat them. In order to protect her siblings since Annegret wouldn't do anything, Tanja took the beating for Thomas and Meike. At some point Thomas wanted to protect Tanja, but Walter pushed him down the stairs, and Thomas died. Walter did not admit to his crime though, and blamed Tanja for it. Tanja was sent to a psychiatric clinic for two years.
Family tree
Edit
Walter Wittkamp
Erich Krieg
3888 (27.07.2011) - 3898 (10.08.2011)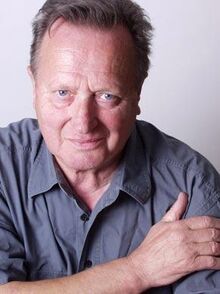 Josef Quadflieg
109 (21.06.1995)