Ricardo Mendes

Biographical information
Gender
Male
Spouse(s)
Julia Mendes
Occupation
Doctor
Current residence
Palma, Mallorca, Spain

Ricardo Mendes was the husband of Julia Mendes. He currently lives in the flatshare in Düsseldorf. He is a doctor and has one adoptive son, Timo Mendes.
Biography
Edit
Not much is known about Ricardo's early life, except that he comes from a Mallorcan family of doctors. Around 1997 he met his future wife Julia Mendes, who was either expecting, or already had a son, Timo. Ricardo and Julia fell in love and got married, with Ricardo adopting Timo. Ricardo and Julia decided not to tell Timo that Ricardo was not his father. Julia never told Ricardo about her past, and Ricardo decided to live with that, always being ready if Julia wanted to open up. He didn't find out anything about Julia's past until 2011 when Julia's mother Clarissa von Anstetten, who was believed to be dead, returned to her daughter.
Occupation
Edit
Ricardo is a doctor in the fourth generation in his family. He gave up his dream of an international career as a surgeon so he could stay together with his wife and son and take over his father's doctor's office in Palma. After getting divorced he moved to Düsseldorf and is now the chief physician of St. Vinzenz Hospital.
Family tree
Edit
Ricardo Mendes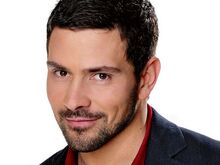 Daniel Sellier
3865 (21.06.2011) - present