Jan Brandner

Biographical information
Gender
Male
Birth
June 1975 (see Notes)
Origin
Düsseldorf, Germany
Alias(es)
Peter Neumann
Current residence
Lanzarote, Spain

Jan Brandner is the son of Clarissa von Anstetten and Arno Brandner. He is the twin brother of Julia Mendes, with whom he is currently living on Lanzarote, Spain. Before he came to Mallorca, where he met the love of his life again, he'd been in Rome, however it is unknown for how long.
Biography
Edit
Jan was born as the twin brother of Julia, to Clarissa von Anstetten and Arno Brandner. The same day, Clarissa decided to leave Arno, and she took Julia with her. Jan was then raised by his father and his new wife, Iris Brandner
His 20th birthday
Edit
On his 20th birthday, he met his twin sister Julia on the airport, and fell in love with her, not knowing it was his sister.
Leaving Düsseldorf
Edit
Eventually he decided to leave Düsseldorf with his girlfriend Kerstin Richter, to begin anew in Paris. But after a few weeks in Paris, he realized he couldn't forget Julia, and left Kerstin, not knowing she was pregnant at the time. After that he wandered around a bit, until eventually he became priest.
He was assigned to be a priest on Mallorca, under his superior Mateo (pastor). In was then that he found out that his sister, as well as his father and mother are on the island. At first he wanted to leave in order to avoid meeting Julia again, but the decided to stay anyway. Eventually a girl came to look for him in the Youth Center, claiming she was his daughter, and attacking him for leaving her mother pregnant. Jan eventually found out that the girl was Leonie Richter, the daughter of Kerstin, Jan's former girlfriend, who never told Jan that she had a child, but kept lying to her daughter for her entire life.
Family tree
Edit
Jan Brandner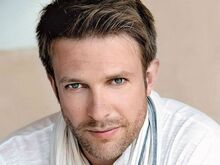 Hubertus Grimm
3867 (23.06.2011) - 4000 (18.01.2012)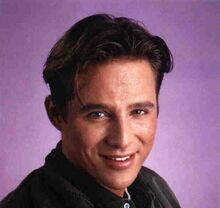 Andreas Brucker
1 (02.01.1995) - 626 (1997)
In January 1995, Jan celebrated his birthday in the first Verbotene Liebe episode. In 2011, when he came back to the show, he also celebrated his birthday, but this time it was in June.