Daniel Fritzsche

Biographical information
Gender
Male
Origin
Freiburg, Germany
Occupation
Doctor
Current residence
WG
Düsseldorf, Germany

Daniel Fritzsche is the older brother of Andi Fritzsche. He came back to Düsseldorf from Sierra Leone, West Africa in November 2011, and started working as a doctor in at the Saint-Vinzenz Hospital.
Biography
Edit
Return to Düsseldorf
Edit
Daniel returned to Germany in November 2011 when his father died, and visited his grave. That is where he found his brother Andi, and decided that he wants to come to Düsseldorf with him. There he started working in the hospital as a doctor. But unknown to him, Andi's former girlfriend Helena von Lahnstein was also working in the hospital, but under a different name. They spent some time together and started to like each other. But then Helena found out who Daniel is and decided to stop talking to him.
Family tree
Edit
Daniel Fritzsche
Dirk Moritz
3954 (02.11.2011) - present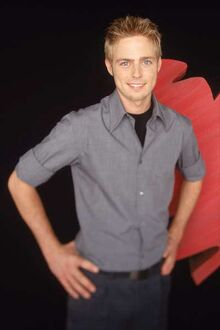 Markus Prinz
1012 (1999) - 1760 (12.06.2002)
2384 (27.01.2005)