Andi Fritzsche

Biographical information
Gender
Male
Birth
June 1983
Origin
Freiburg, Germany
Nickname(s)
Andi
Occupation
Builder
Current residence
WG
Düsseldorf, Germany

Andreas "Andi" Fritzsche is a builder living in Düsseldorf. He lives in the WG with his good friend Oliver Sabel. From 2007 to 2009 he went on a road trip, driving down the Pan-American Highway. During the journey he also ended up in prison in Patagonia, where he met Ludwig von Lahnstein.
He has a brother Daniel, with whom he has a good relationship. Andi cut off the contact to his father, Dietmar, and hasn't spoken to him again before his death.
Family tree
Edit
Andi Fritzsche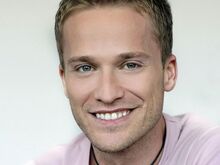 Dominic Saleh-Zaki
1589 (04.10.2001) - 3044 (08.11.2007)
3503 (10.11.2009) - present